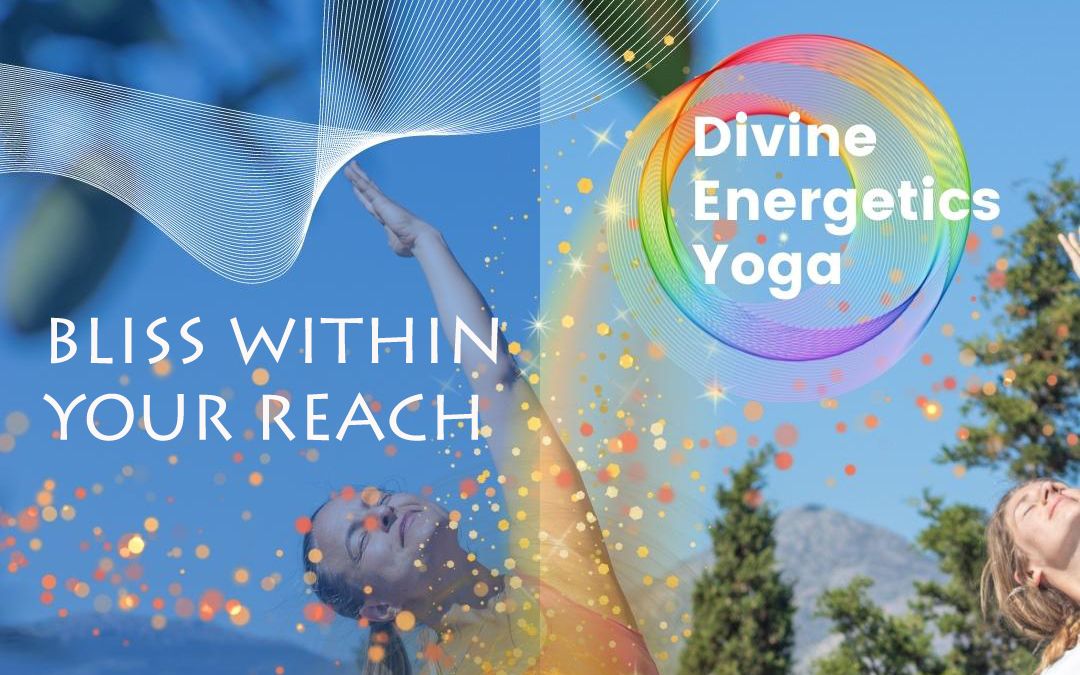 Join our Divine Energetics Yoga Vortex
Next course dates to be confirmed, Helen will take you deep into the understanding of how the sacred energy that moves within you can bring about the changes you desire in life, I will guide you through breath-work, physical yoga postures, meditation and relaxation so you start to align on all levels, creating a sanctuary within and feeling the divine support that surrounds you.
Join the 8 week vortex including 8 live yoga classes, 8 daily practices, 8 weekly meditations, and all available on replay. Bringing you bliss through body mastery.
You can also join the weekly yoga class on a one off basis.
You can book our yoga classes and courses online and attend via a zoom meeting link from the comfort of your own home or join us in person at our magical retreat centre in the southern Spanish mountains of Antequera.
Our classes and courses cater for all abilities and are taught by Helen or Chelsea, our resident yoga teachers. Whether you are looking to gain flexiblity, strength or find a release from the strains of modern living, our classes focus on your spiritual, emotional and physical well-being to ensure feel your best again.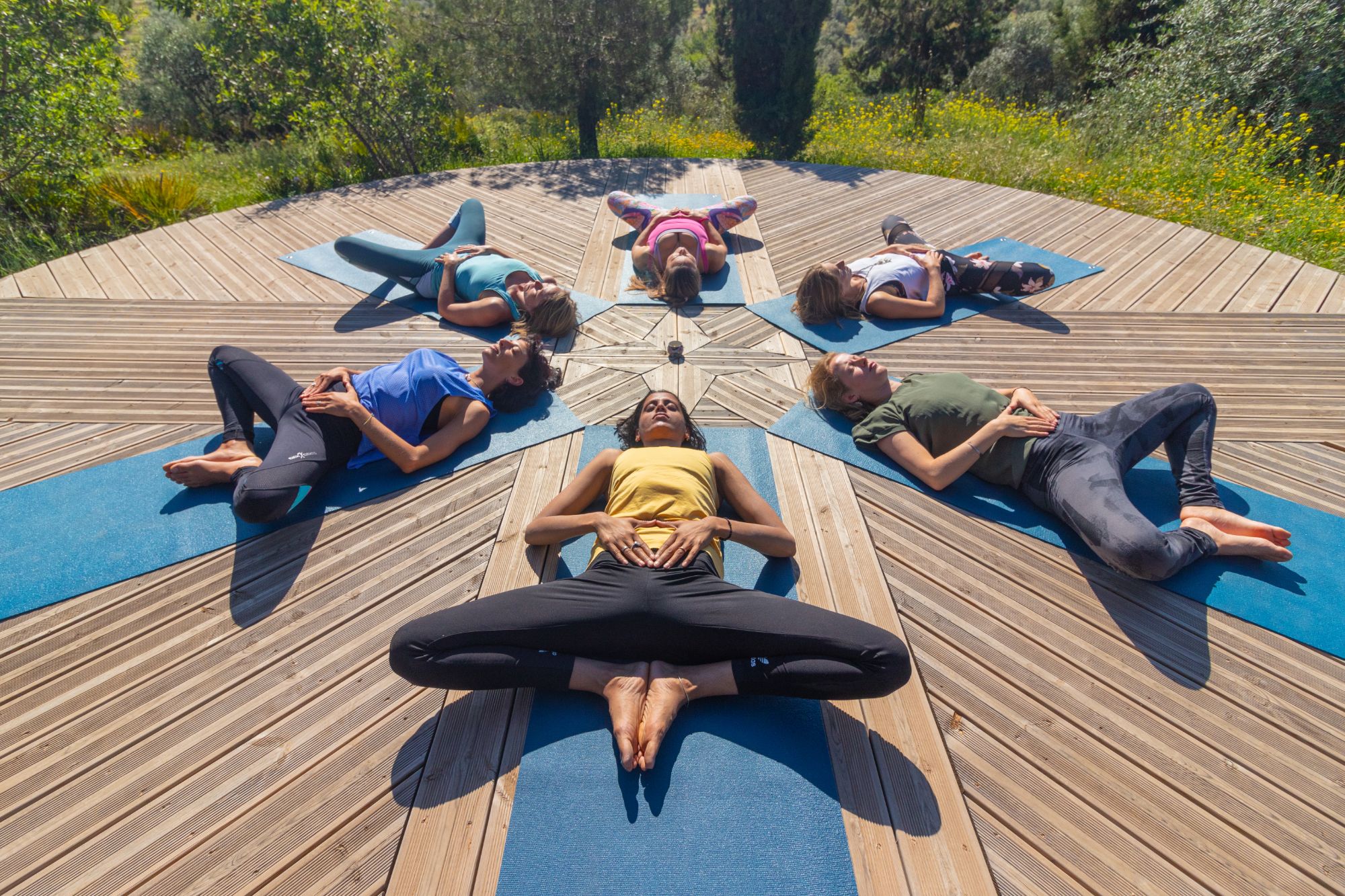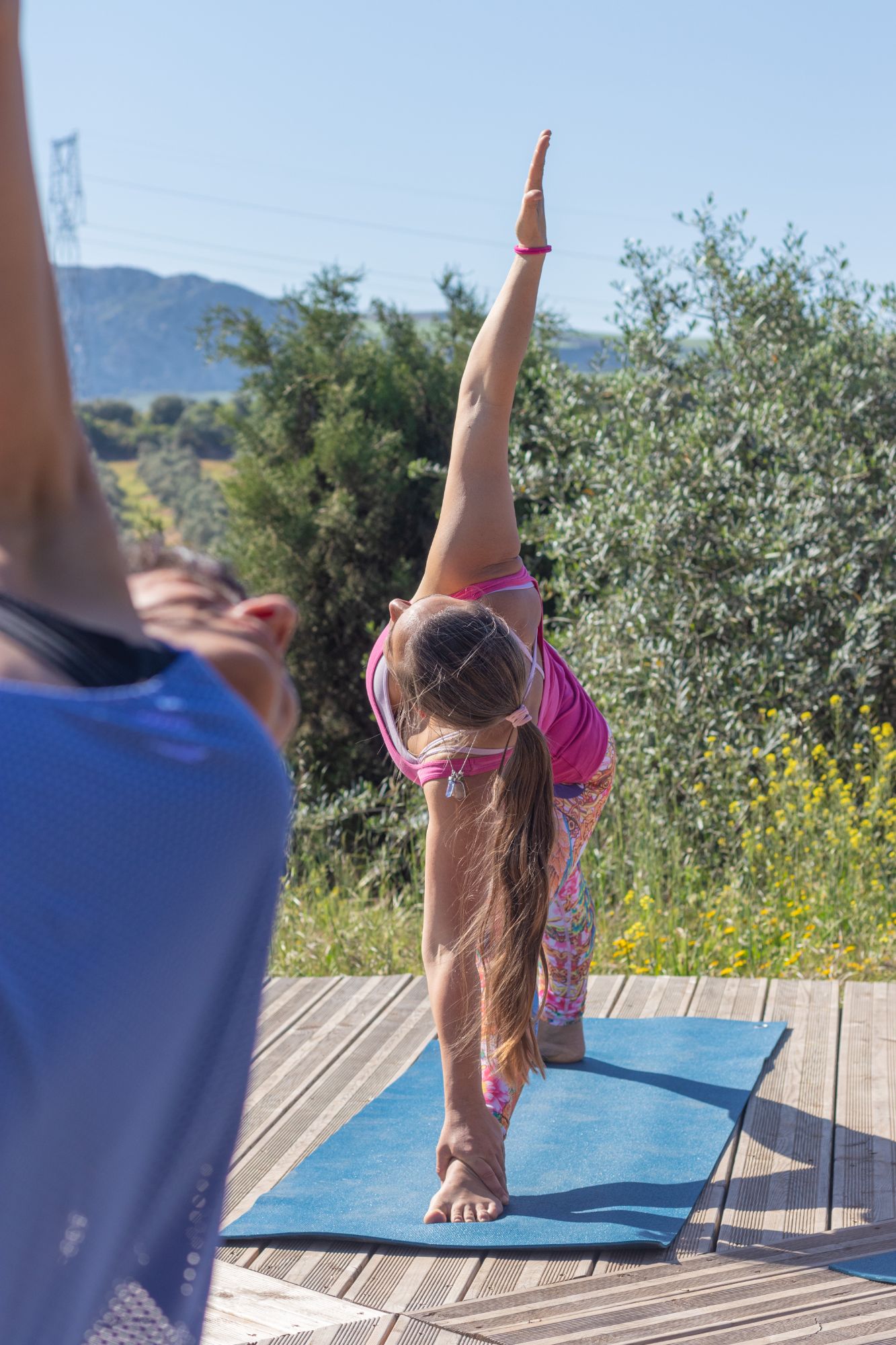 If you have a specific health condition or are just perhaps a little shy, a one to one session will give you the confidence and unique support you need to start your yoga journey back towards health. Helen has worked with people with a variety of conditions including arthritis, scoliosis and eating disorders. The session includes assessment of your personal needs and the outcomes you are looking for. A guided online or in person class, and Helen will make for you a 15 minute personal daily practice video to keep you progressing between each session.
Yoga Courses: The Path of the Rainbow Warrior
The path to becoming the most vibrant version of yourself is not always clear or easy. Our 7 week online course, supports you to dive deep into the ancient wisdom of yoga and ayruveda through each chakra, the major energy centres in your body. As we explore each colour of the rainbow, the lessons, insights and inspiration perfect for your growth will flow and you will begin to understand what steps will help you align with your soul's purpose. This course includes a weekly yoga class, a weekly coaching call and 1 experiential healing session.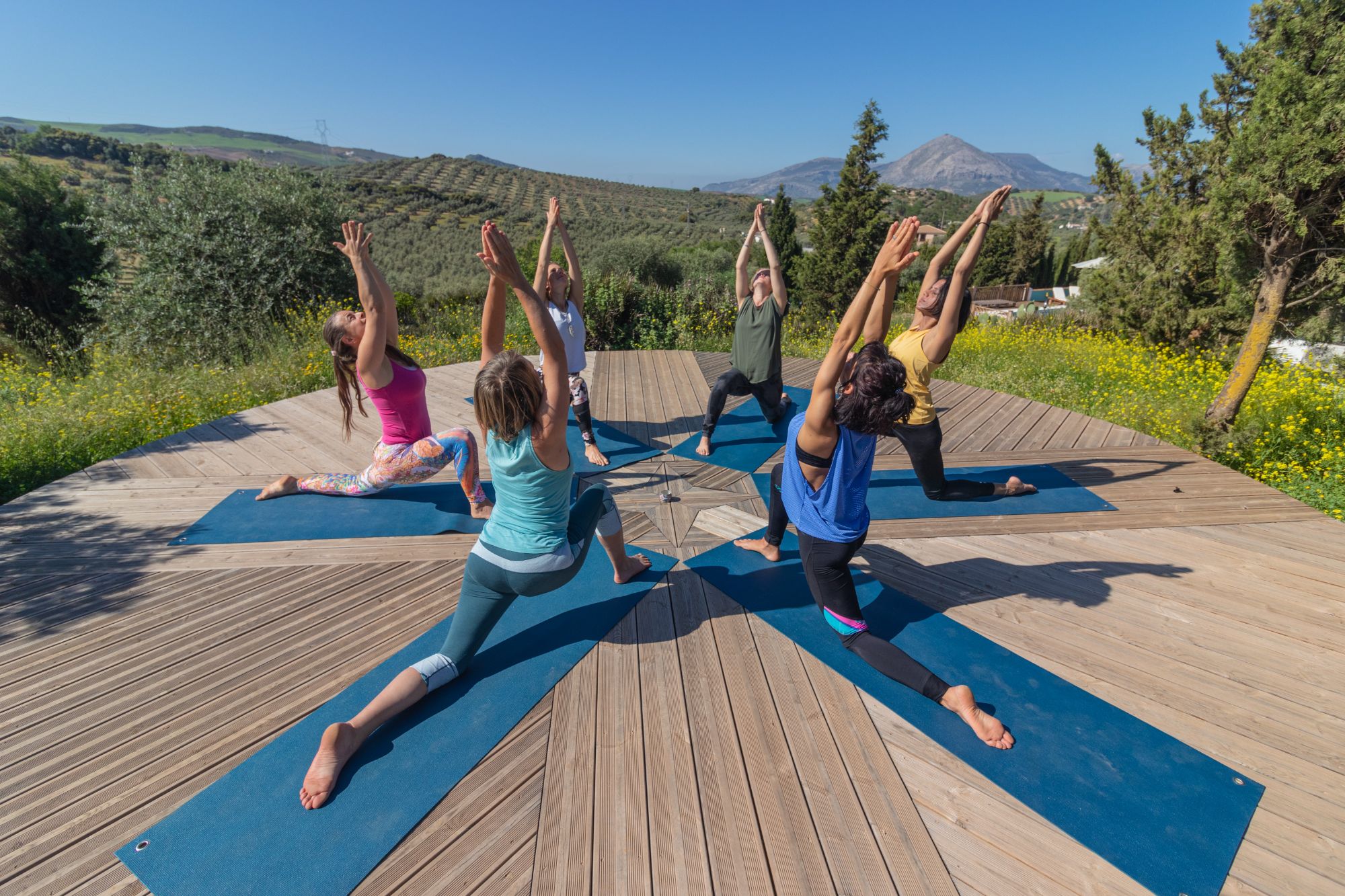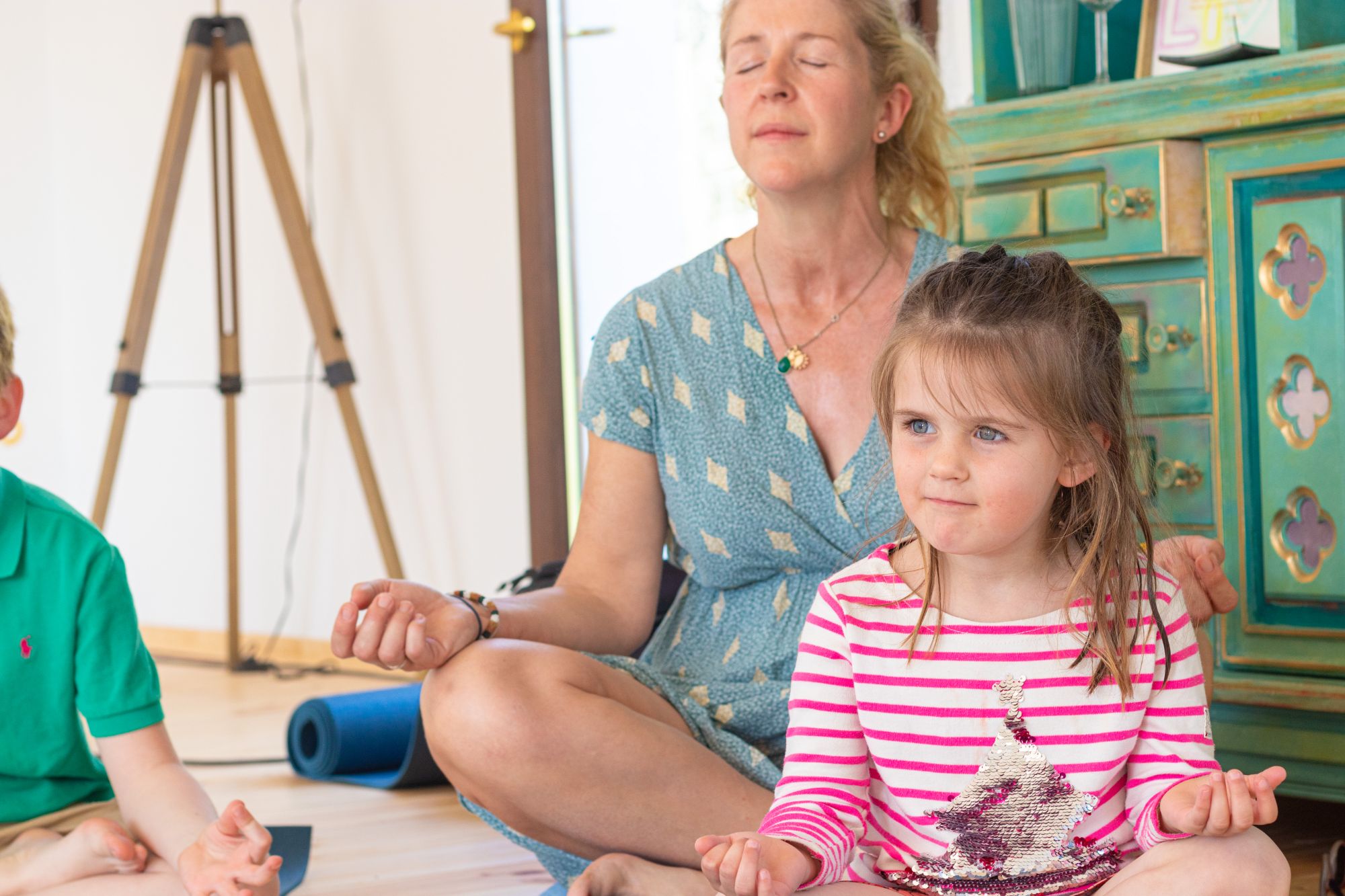 Peaceful Babes Yoga for Kids
Helen is a peaceful babes kids yoga teacher and offers private classes for kids and families for children ranging from 2 years and up. The benefits of yoga for children are phenomenal; they are more open to shifting energetically, parents and teachers consistently report increased focus, contentment, body confidence and an increased ability to manage emotions. Helen has taught adolescents with particular needs including those suffering from eating disorders and body dismorphia.
What people say about our yoga classes...
"I'm back in class and loving it. You seem to understand my body and what it can do much better than me. I trust you so much that I try and can do it - the body relaxes and let's me open up more, stretch that bit more, healing me. It is the magic ingredient you put into the class that makes a huge difference though - love in everything you do, you give your love through your voice and guided movements and it is gratefully accepted and reciprocated . Thank you"
Myra B.
"Thank you for tonight's yoga I loved it. It was very relaxing, it was very clear, I almost did not look at the screen, I just followed your cues, it was really lovely. I have done a bit of yoga in studios in London and the Netherlands and I have not ever experienced anybody talking about those energy channels and it really made something else out of today's practice. I felt you were holding me and guiding me, but also giving enough space and leaving enough silence in between to allow me to feel into my body and feel those energy centres you spoke about. It was brilliant Helen, thank you that was a true gift."
Nargiz H.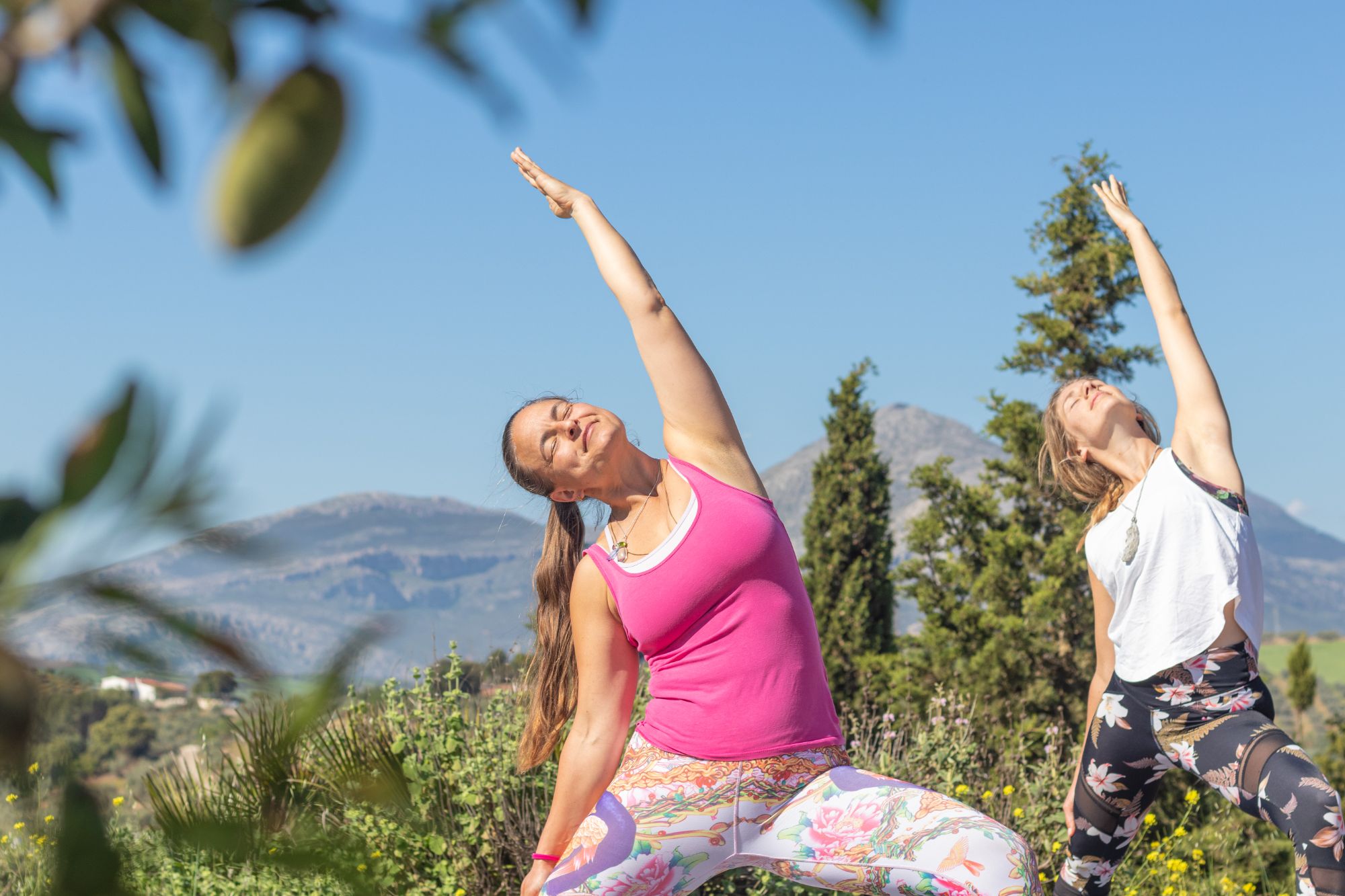 Find out what inspires us at Dragonfly House