Our retreat centre offers beautiful accomodation in a tranquil and inspiring landscape where your well-being is the focal point of our attention. Take a dip in our open air water swimming pool, soak in the awe inspiring view and enjoy the pleasures of this magnificent natural oasis of calm. Our land is ripe with fruit and olive trees, experience our nature walks and find your own sense of peace.
Inspirational Yoga Spaces
Our yoga spaces are perfectly considered to provide you with all you need to learn and grow, or as a teacher, create transformative classes for every student; choose from the 360 degree hilltop yoga deck or our olive grove studio, both will invigorate and inspire your students to achieve more than they thought possible.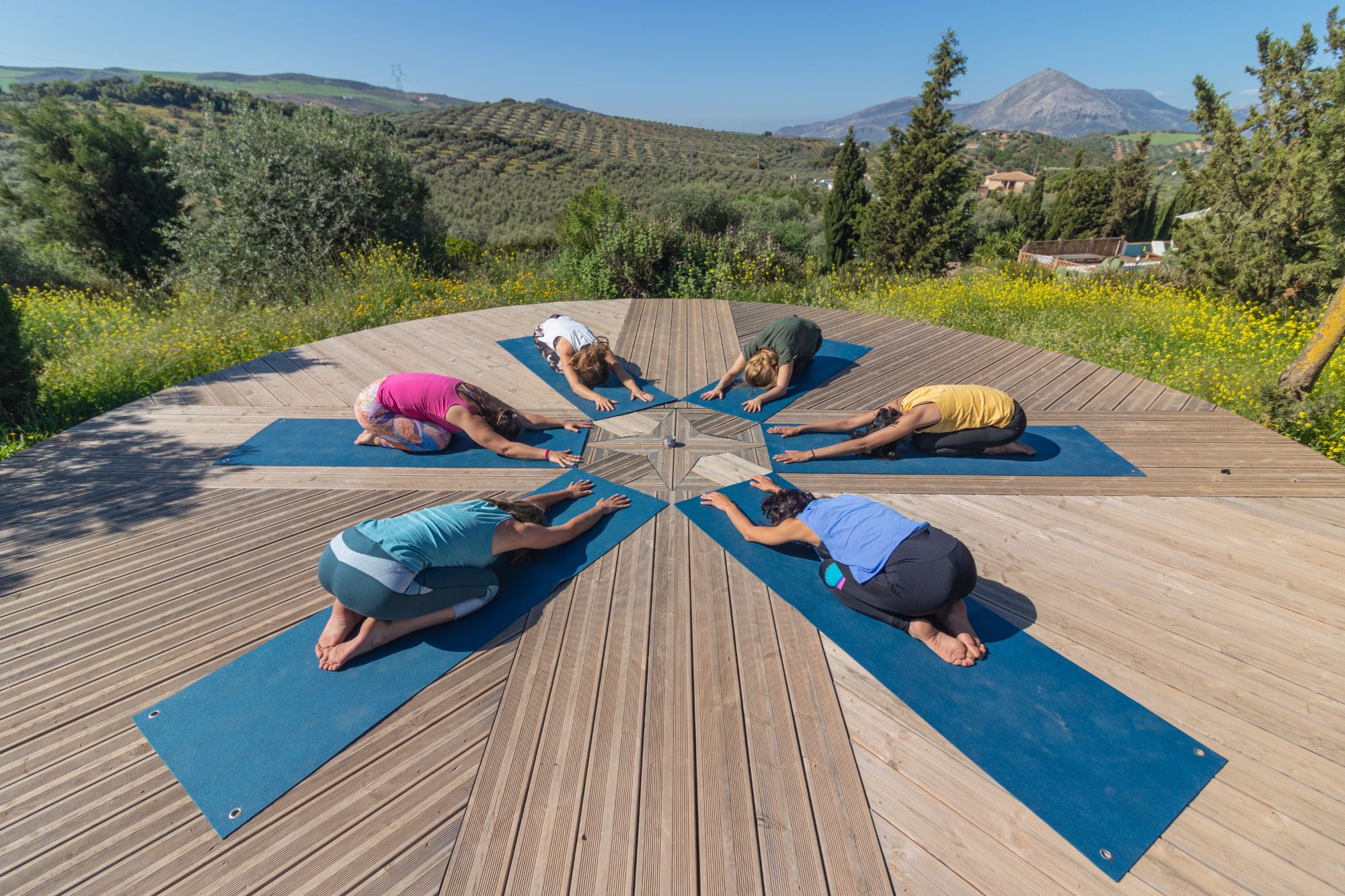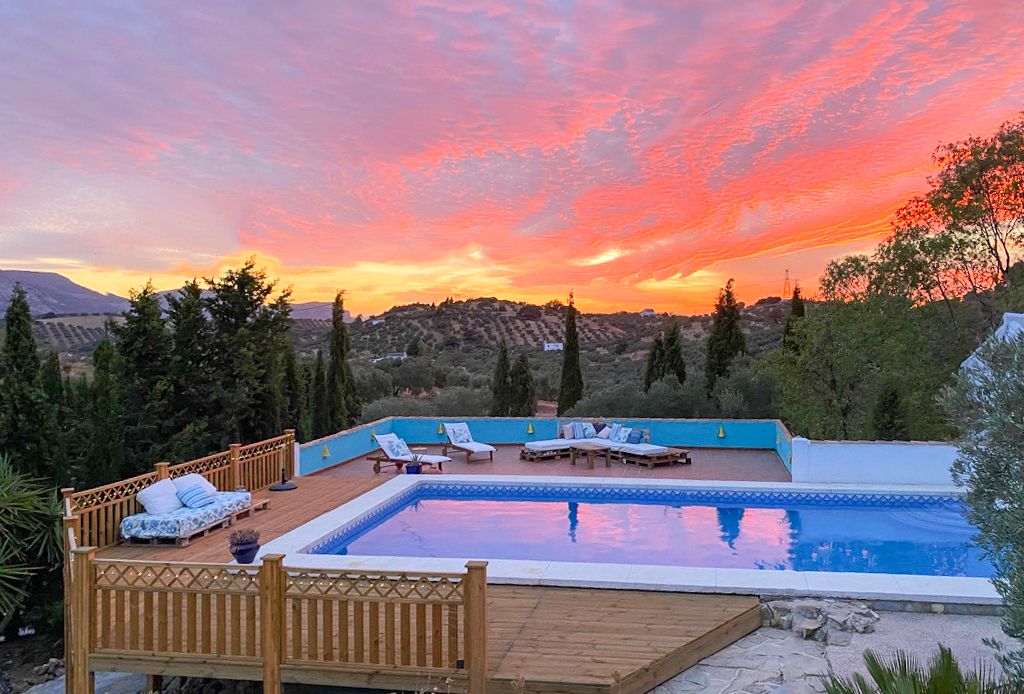 Relax by our huge open air swimming pool with views of magnificent mountain scenary all around you. Soak up the clear blue skies from a lounger or choose to enjoy a cool drink on the terrace.
Find out how we support our retreat leaders to create magical retreats...