Antequera, the heart of Southern Spain
Antequera is known as "the Florence of Andalucia" due to the huge number of Baroque churches (32). On this tour, we visit the towering Moorish fortress known as the Alcazaba, the Real Colegiata de Santa Maria (church) and the town's impressive museum which charts its fascinating history from the Paleolithic period, through the Roman era and Muslim rule (of nearly 800 years) up to present day.
Price: 35 euros per person.
We begin this tour at the 16th century watchtower of Torre del Hacho with panoramic views over Antequera, before continuing on to The Archeological Dolmens. This collection of Neolithic monuments, which were built by farmers between 3500-3000BC, are considered to be one of the best-known examples of megalithic complexes in Europe. Declared a Unesco World Heritage site in 2016, there is now also an impressive museum which opened in 2022.
Price: 30 euros per person.
Book a private guided walk through one of the most impressive karst landscapes in Europe. We hike through this Jurassic reserve with limestone rocks over 150 million years old that have been moulded over time by rain, wind & snow into the strangest of shapes. The valley is rich in flora & fauna - ideal for photographic enthusiasts.
Price: 30 euros per person. Walking: 2 hours.
We are surrounded by wonderful hiking country and can recommend different routes to suit your group and provide a guide. Includes pick up and drop off from Dragonfly House.
Price: 20 euros per person. Hiking: 2 hours. Longer hikes can be arranged if required.
The "world's most dangerous footpath" reopened in 2015 and is now a safe, spectacular and no less dramatic experience. Originally constructed in 1921, The King's Walkway is 3km long, 100m high and clings to the rocks above the deep gorges of El Chorro. Enjoy stunning views & great photographic opportunities. *Tickets are limited so make sure to book in advance.*
Price: 55 euros per person. Walking: 2-3 hours.
Includes pre-booked tickets, drop off at the entrance point & collection at the exit point.
This is a very special experience at an award-winning winery located beneath the dramatic Torcal mountain range. The 'grape to glass tour' starts in the high altitude vineyards where you will learn about the history of the Gross family and their organic cultivation techniques, before a visit to their winery to see the wine production process. The tour ends with a wonderful wine tasting and tapas, or dinner, served under the ancient oak trees.
Price: 50 euros per person. Tour & wine tasting: 2hrs.
Price including 3 course dinner: 75 euros per person. Tour, tasting & dinner: 3-4hrs.
Drive with us off-road to this stunning finca, which produces award-winning extra virgin olive oil. There are only two Spanish olives oils that have achieved the maximum 100/100 punctuation from the prestigious Flos Olei competition and this olive oil is one of them. The estate dates back to Roman times and consists of 380 hectares. Only 230 hectares are dedicated to olive trees, the rest is pasture and woodlands, rich in wildlife & wild flowers. This diverse ecosystem is the backbone of the company's approach to biodynamic production. A fascinating tour to educate you on the complexities of good quality EVOO!
Price: 45 euros per person. Tour & tasting: 2hrs.
The wolf park is a non-profit-making association dedicated to the research and study of wolves and education of dogs. You can visit the park Thursday through Sunday, the wolf park staff lead guided tours each day which can be taken in English, Spanish or German.
Price: 25 euros per person.
Our experienced riding guide will escort you on a private trek through the pine forests of El Chorro and up on to the dramatic mountain ridges, with 360 degree views of the area. For both beginners and seasoned riders. Riding hats are provided. Pick up & drop off included.
Price: 90 euros per person. Riding time: 2hrs.
We can arrange an authentic Andalucian evening for Dragonfly House guests with a flamenco show or lesson led by a famous local dancer, accompanied by a Spanish guitarist.
Price: 300 euros per group (approx.)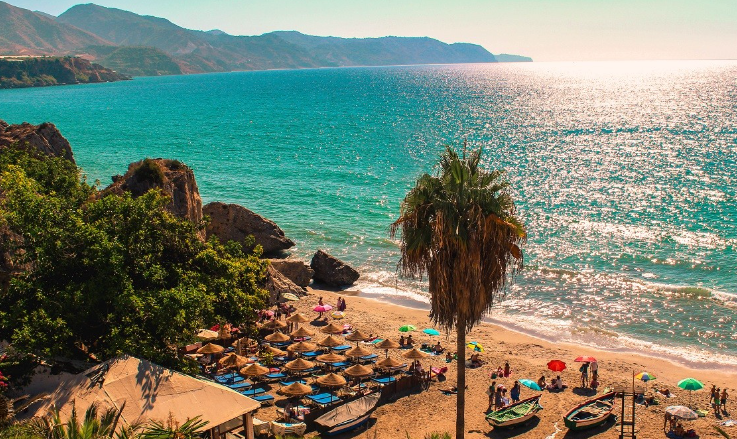 A beautiful coastal town to the east of Malaga, Nerja is full of unusual shops, great restaurants and two fantastic beaches perfect for swimming and relaxing.
Price: 150 euros for 4 people plus 15 euros per hour waiting time or 205 euros for 8 people with 20 euros per hour charged for waiting time.
We can arrange transport to any of the Malaga beaches between the port and Fuengirola so you can enjoy the costa del sol at its finest. There are so many shopping options, swimming, sunbathing locations and fabulous restaurants to choose from.
Price: 125 euros for 4 people plus 15 euros per hour waiting time or 140 euros for 8 people with 20 euros per hour charged for waiting time.
Experience the white water rapids of the Genil River, the second largest river in Andalucia, on this exhilarating guided rafting adventure. The activity is carried out in groups, so teamwork is very important! A perfect excursion for families or groups of friends.
Price: 55 euros per person. Activity: half day.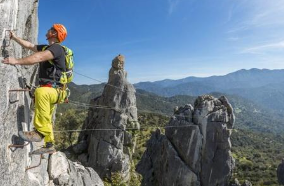 Choose from any of these activities and get the most out of Antequera's natural adventure playground. Our professional instructors will give you a half-day course in rock climbing if you are a beginner, or a more challenging adventure if you are experienced.
A Via Ferrata (or Iron Path) is a protected climbing route across a mountain ridge consisting of a series of iron ladders, zip lines and Tibetan bridges that you traverse with the use of a harness, carabiners & lanyards. It is a wonderful way to safely reach areas that are difficult to access for hikers or those not experienced in rock climbing.
We are very fortunate to be surrounded by some spectacular caves in the Antequera area. Abseil down 90 metres into one of El Torcal's underground chasms, carefully guided by our qualified climbing instructors and explore the subterranean labyrinth.
Price: 100 euros per person. Activity time: half day. All equipment is provided.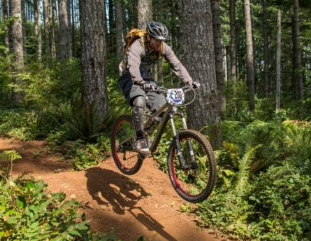 Our cycling instructor will guide you on this exciting experience through the off-road tracks of Antequera or fast pace downhill in the local forests - depending on your level. Bikes & helmets provided. Pick up & drop off at Dragonfly House included.
Price: 45 euros per person. Riding time: minimum 2 hours.
Bike Hire is also available
Prices are: Mountain bike: 25 euros per day for 1-3 days, 22 euros per day for 4-6 days, 18 euros per day for 7+ days (including delivery & pick up, helmet & lock).
Electric mountain bike: 45 euros per day for 1-3 days, 40 euros per day for 4-6 days, 35 euros per day for 7+ days (including delivery & pick up, helmet, charger & lock)
Quad Biking
4x4 Off-road Tours
Trail Running
Golf, Tennis & Padel Tennis
Kayaking, Paddle Boarding & Wild Swimming
Target Sports - Archery, Slingshot, Javelin, Shuriken/Throwing Stars, Clay Pigeon Shooting
Important Notes for our guests:
These prices are based on groups of 4-6 people. Smaller or larger groups can be catered for by request, prices may vary.
Prices include all transport to and from Dragonfly House.
Travel time to all activities is maximum 35 mins.
All of our guides & instructors are fluent in English.
Full cost of trips is incurred if cancelled within 48 hours, except Caminito Del Rey where no refund is given.
Please note that these prices are accurate as of 1st February 2023 but may be subject to variation throughout the year.
Please ensure that you have travel insurance that covers you for the chosen activities - horse riding, mountain biking etc.