Let the spirit of the Dragonfly reveal itself in you
Truth transcends illusion
Our retreat centre is inspired by the spirit of our resident dragonflies. In almost every part of the world, the Dragonfly symbolizes change, transformation, adaptability and self-realization. The Dragonfly's flight across water represents an act of going beyond what's on the surface and looking into the deeper implications and aspects of life.
The dragonfly exhibits iridescence both on its wings as well as on its body.
This property is believed to be the end of one's self created illusions and a clear vision into the realities of life. The magical property of iridescence is also associated with the discovery of one's own abilities by unmasking the real self and removing the doubts one casts on our own sense of identity.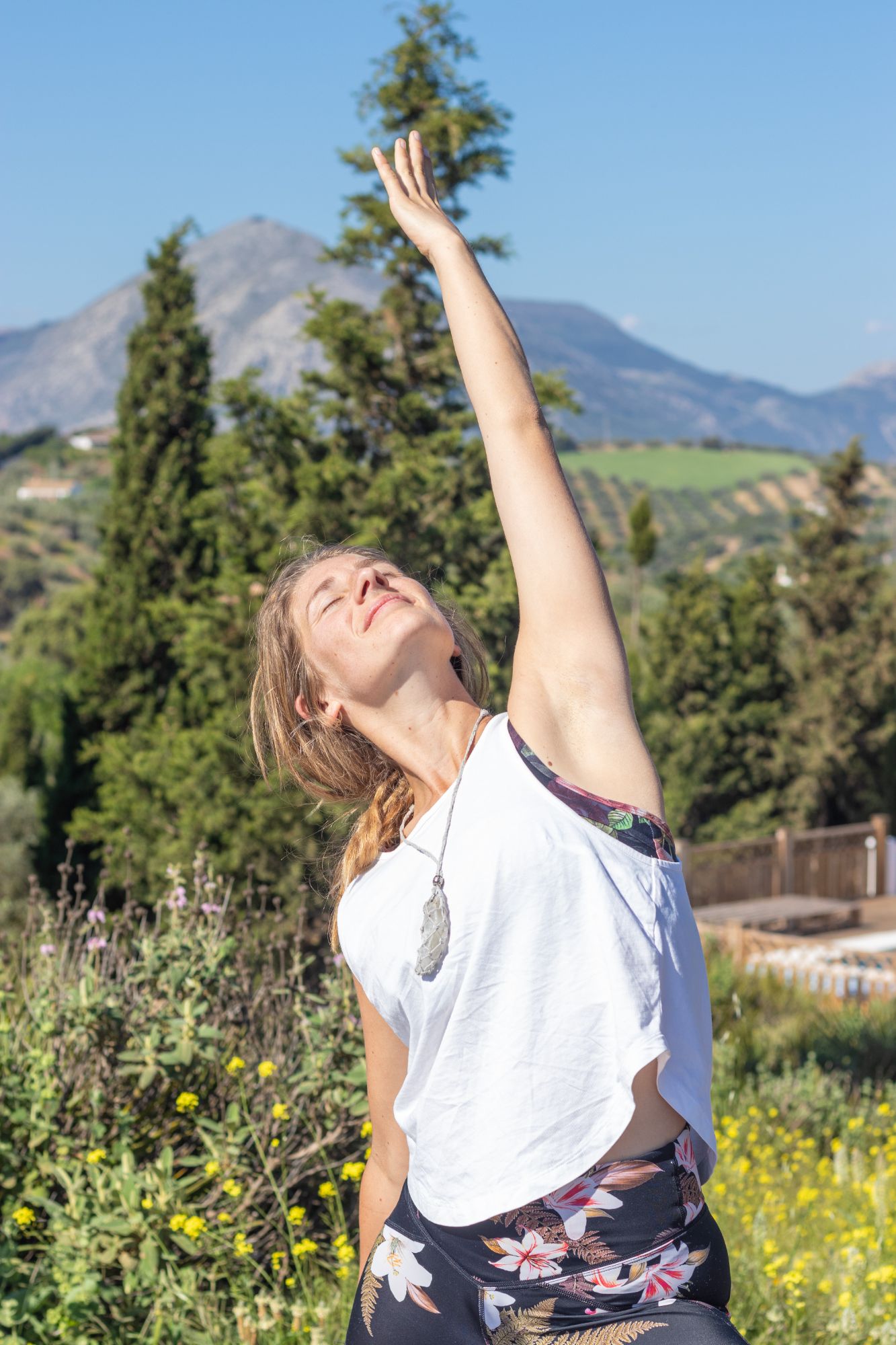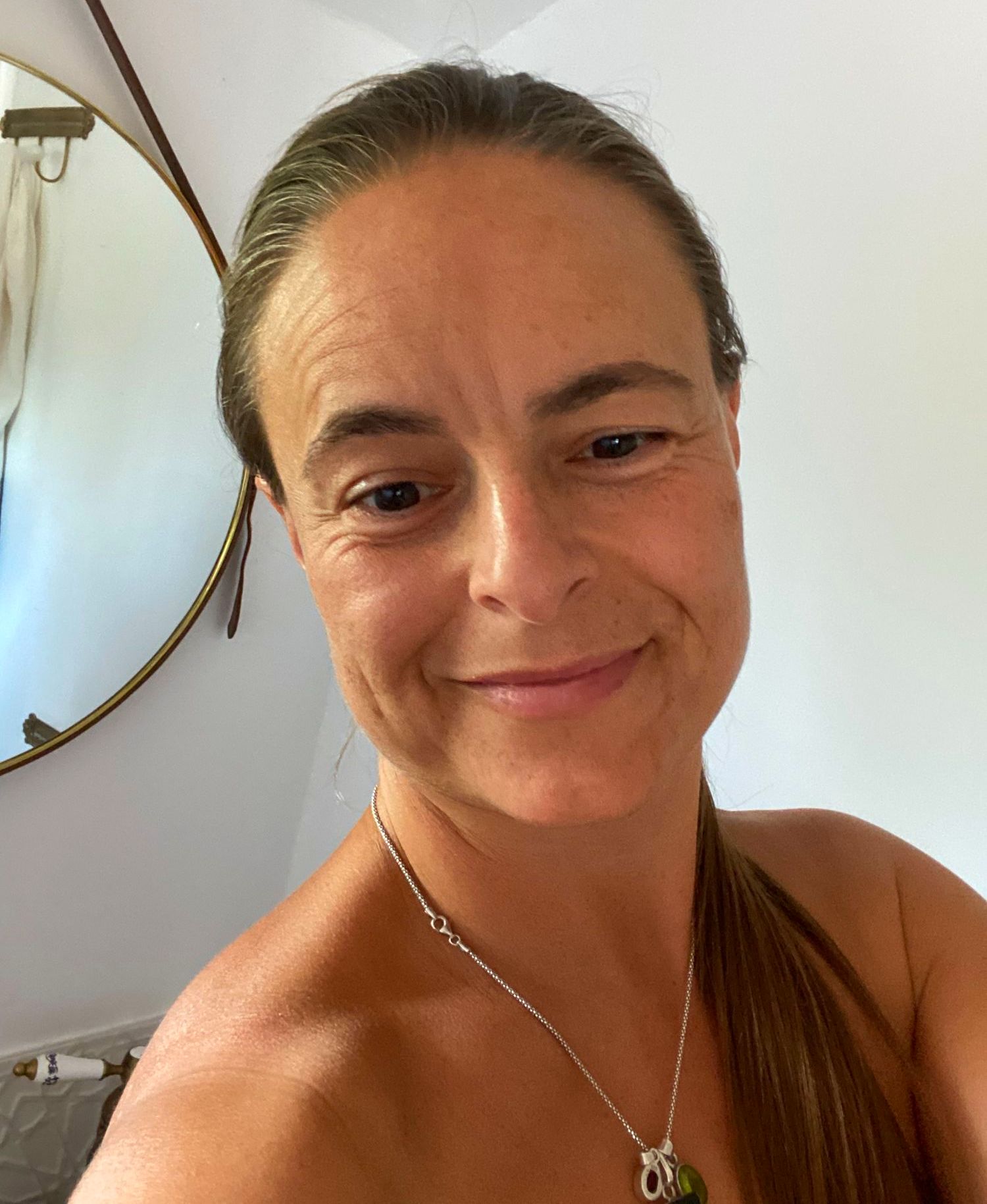 Meet Helen... creator and guardian of Dragonfly House
What excites me about my life right now is I get to wake up every day and I feel utterly alive. I live in a place that feels like heaven to me. I am surrounded by love, nature, and the opportunity to continue to live my best, awakened, "in flow" life.
How did I get here? Like everyone, I have had ups and downs but I found the courage to face who I really am, both my light and my dark, and I have stepped out into my truth.
There have been many challenges, living alone 10km from the nearest town in a global pandemic without a car is but one that I faced... but I am genuinely grateful for every twist and turn, lesson, growth opportunity and experience that the universe has gloriously bought me in bringing Dragonfly House to life. It has been a privillege and honour.
And better still I can't wait to see what happens next… we opened last year in 2022 and had a fantastic first summer filled with so many beautiful connections and so much love. I can't wait to meet all the amazing souls who are called to come here in 2023.
And here is my invitation to you: if you feel the pull to connect with me, do it and take that step closer towards living your own dream life. I promise you it is waiting!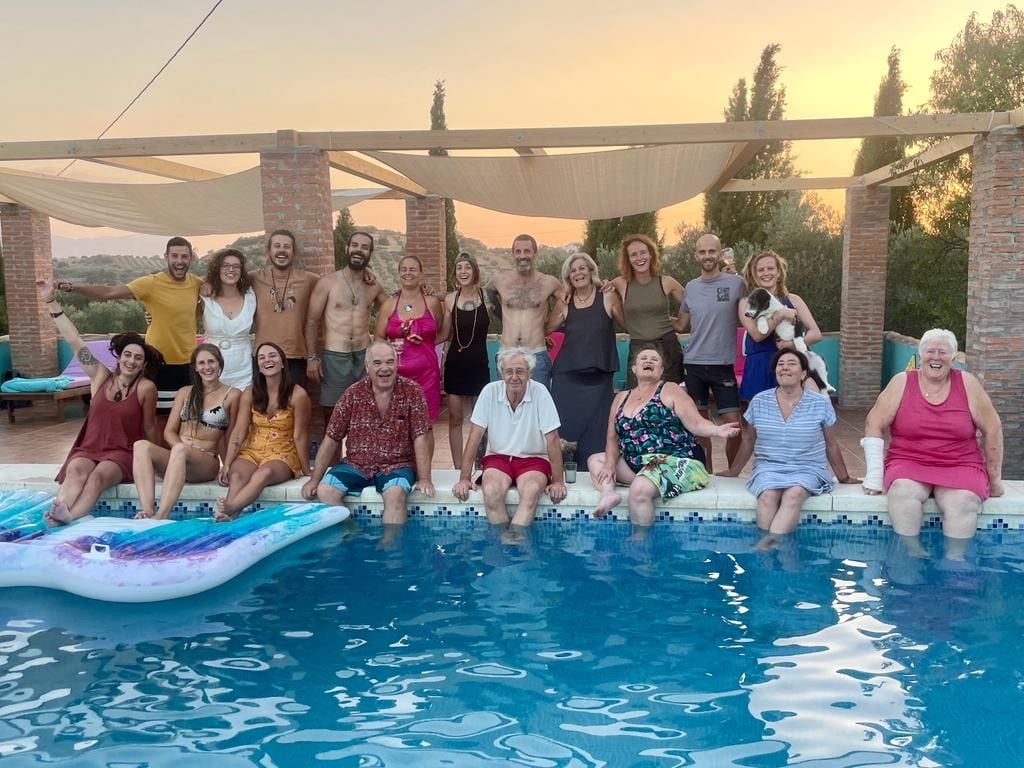 It takes far more than one person to create what we have at Dragonfly House. Our hearts are always greatful to Antonio our Shaman, Juan Pinto our lead driver, Loidita, Juan-Ma and Jose our gardeners, Ani and Chelsea our summertime cooks and therapists, Hennie and Andy who lead the excursions, Sergio and Rocio our magic-handed massage therapists, Glynis and Mike for fur support and deliveries, our two marketing ladies Sal and Cristina, our builders over the years Victor, Craig, Andy, all the workaways who have contributed their energy and magic at the perfect moment, and all the friends and soul family that keep us in their hearts and give emotional support when its needed - THANK YOU - we love you and are forever grateful!
I can truly say that the time I spent in the Dragonfly house was miraculous, magical and unforgettable. A healing space were I felt totally held, loved and comfortable. Not only the house is absolutely beautiful and peaceful but there truly is a healing presence there. I'm so grateful thank you Helen for pouring your heart in every detail.
Dragonfly House is a truly special place in Andalucia which has been lovingly created to provide a calm, healing space for its guests. The finca is beautifully situated amongst olive and almond trees with magnificent views towards the El Torcal mountain range. The swimming pool, 360 degree yoga deck and extensive gardens all provide wonderful quiet spots to watch the sunset. During the hotter months, a stunning and spacious yoga studio in the olive grove offers a cool space to retreat to. The bedrooms have been carefully designed to be comfortable and colourful, with luxurious en-suite bathrooms. Dragonfly House's host Helen is warm & generous and has created a magical place which will provide a healing and restorative experience for all its guests
I just would like to thank you for the most amazing experience I have had at Dragon Fly House over the last few days. You have a lovely team of girls, they are so welcoming and have such a calming influence. The food was so delicious and plentiful, it was so fresh and tasty. My room was really comfortable and decorated so tastefully. I feel I have a connection with you and Dragonfly House, I didn't want to leave. I felt like a caged bird that had escaped and was flying their wings. I wasn't a wife, mother or grand mother, just someone trying to find themselves. The treatments I had were so powerful and thought provoking. I am still trying to digest it all.
A truly uplifting and caring family atmosphere, where everyone is made so authentically welcome, seen and heard. Helen and her team go above and beyond when it comes to customer care. It's a safe space where magic happens, set in a beautiful mountain environment, with stylish and sumptuous decor. Lots of fun was had by all, it was such an amazing experience. I will be back again in September. Thank you for your love and care xxx