Every room is uniquely designed to bring you peace while you sleep & sanctuary while you stay
Our nine beautiful retreat bedrooms are completely unique and all have a very individual feel and decore. All are designed to help you rest and recooperate giving you privacy and time to yourself. Split between a two bedroom guest house, seven bedroom farmhouse, all have access to equiped kitchens, comfortable lounges and of course the pool, terraces, gardens and olive groves.
All rooms can accomodate two people sharing as a double room and, all but one, as a twin room. They become your own private sanctuary while you stay with us.
We can accommodate up to 18 people as a single group on a sharing basis inside our buildings and a further 6 in our glamping accommodation.
Contact us so we can help you find the right rooms to meet your needs.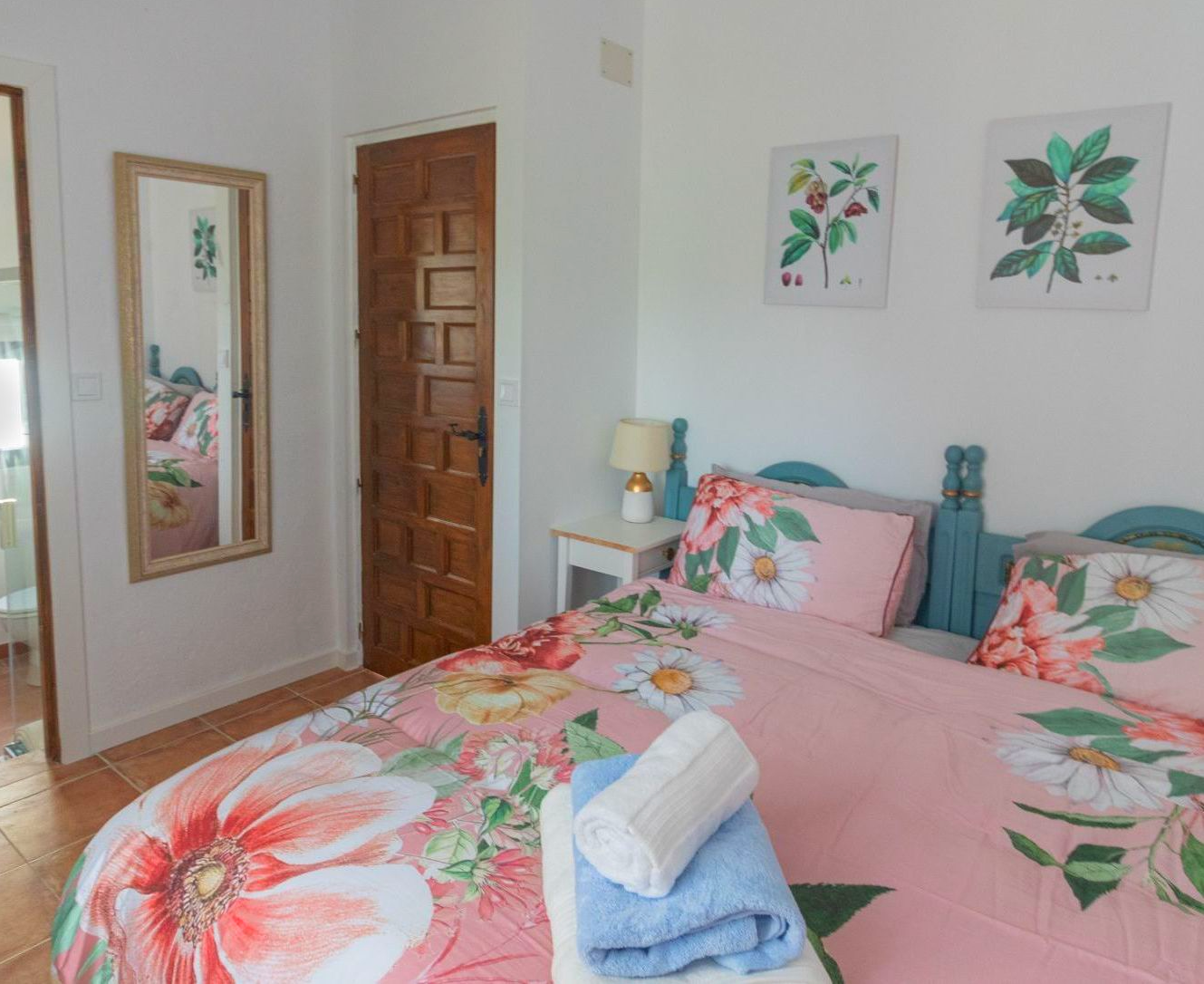 See the floorplans and retreat centre map
Overlooking the olive grove this room is the perfect twin or double room for those that enjoy being sociable, situated off the library it is perfect for those that like to be connected and at the centre of things. It has a small but perfectly formed ensuite shower room, complete with exquiste Alhambra style tiling.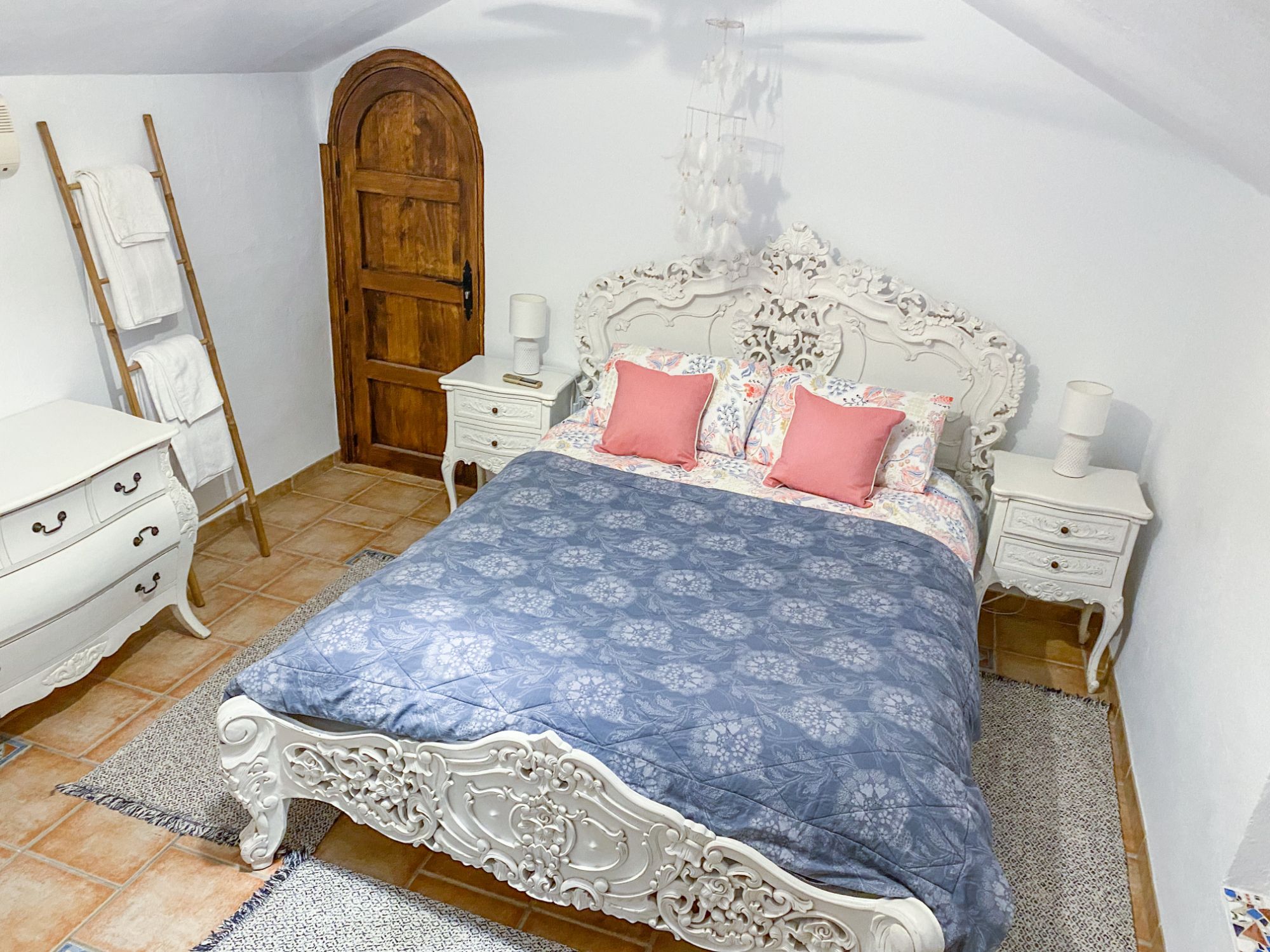 This room is perfect for those that love a touch of elegant drama; complete with a white Roccoco dressing table and the bed of your dreams. This king size suite is suitable for two sharing a bed or for a princess. The luxury family bathroom has a large with walk in shower, bath and twin sinks.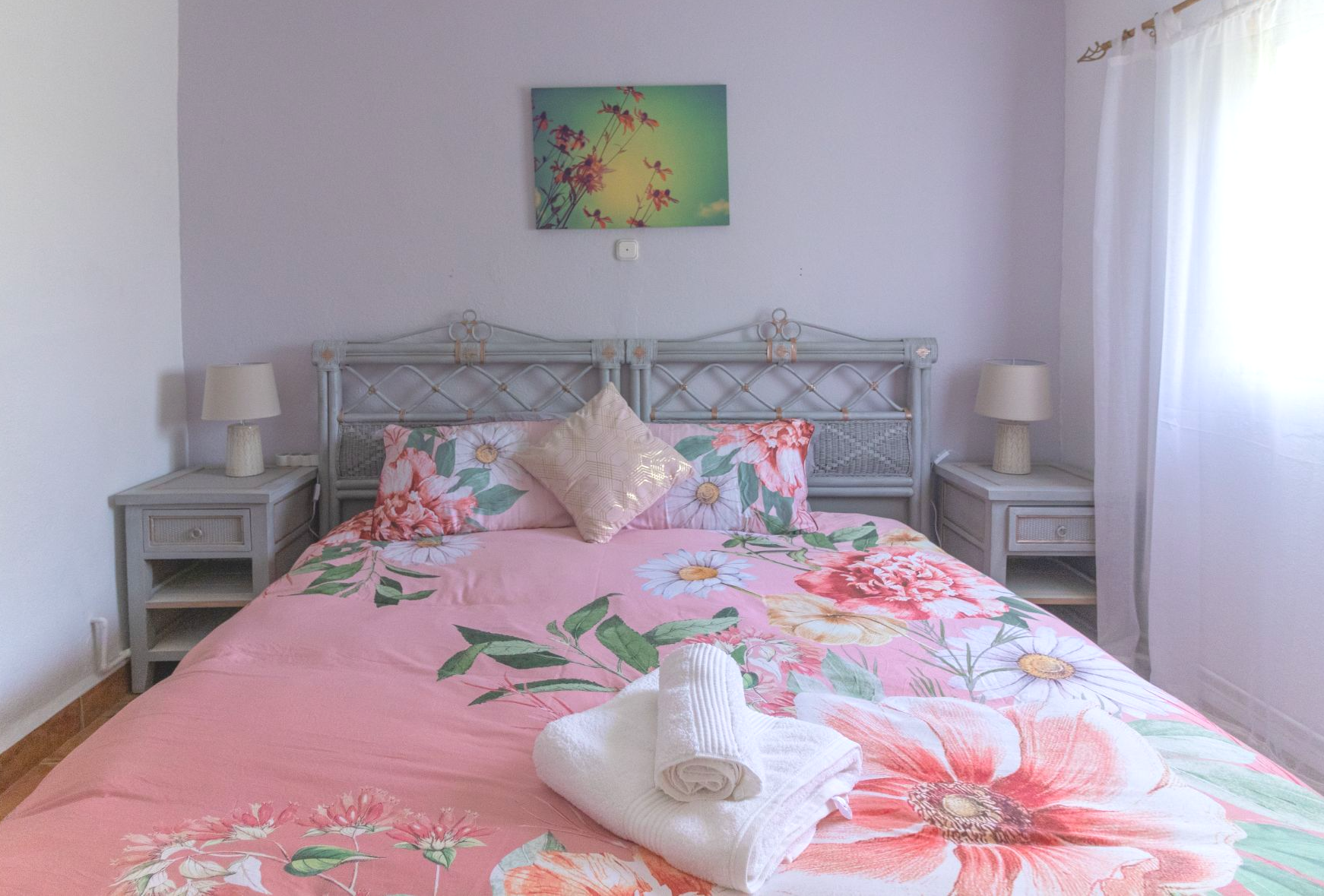 A tranquil room with views over the olive grove and huge ensuite walk-in shower room. Available as a twin or double room this room will restore, rebalance and bring you some much needed rest. This room has a great feel and is a favourite of our returning guests.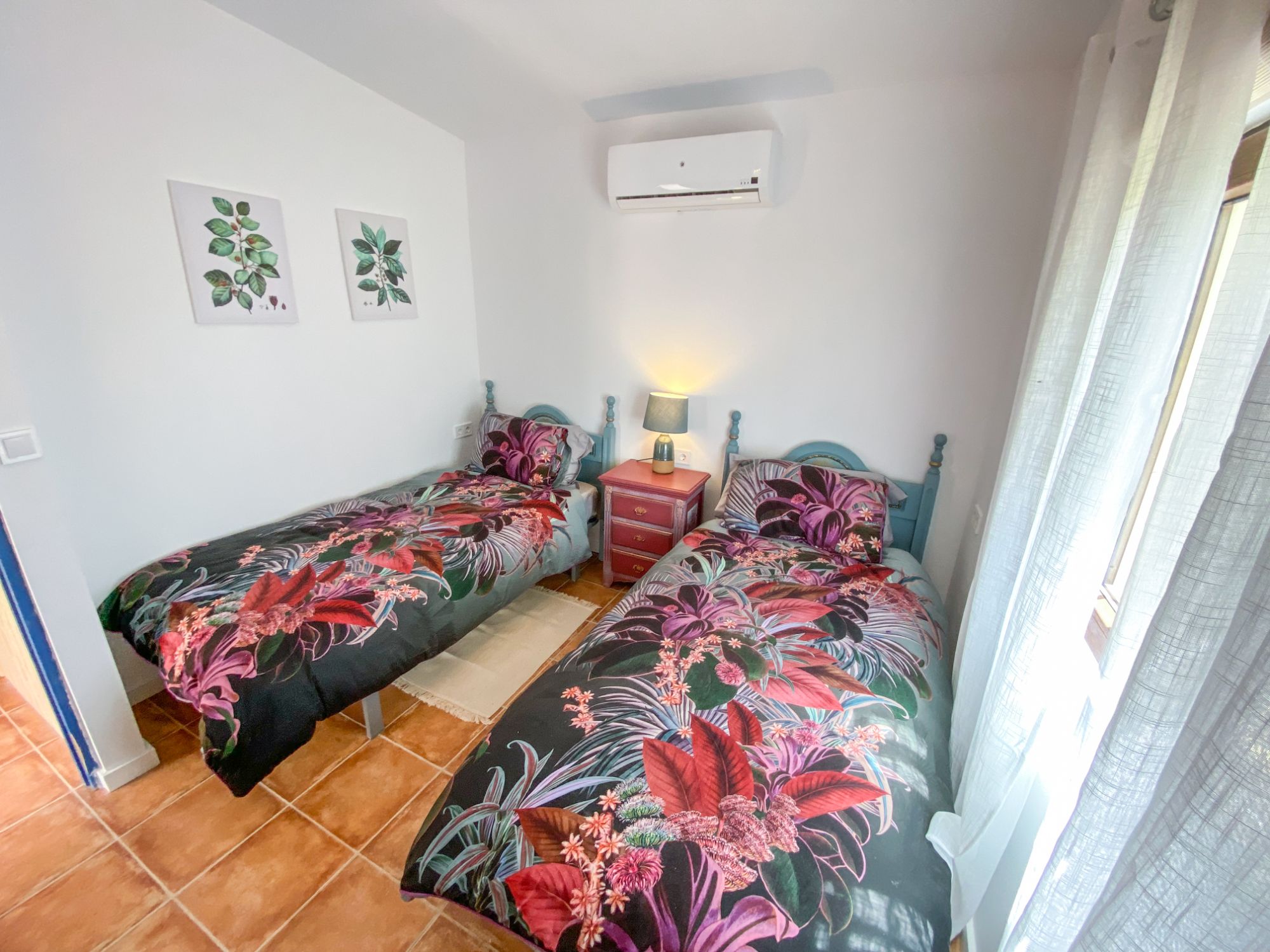 With fabulous views over the pool towards the mountains this spacious room has its own unique bathroom and feel. Accessed via the main terrace it has an off-courtyard feel.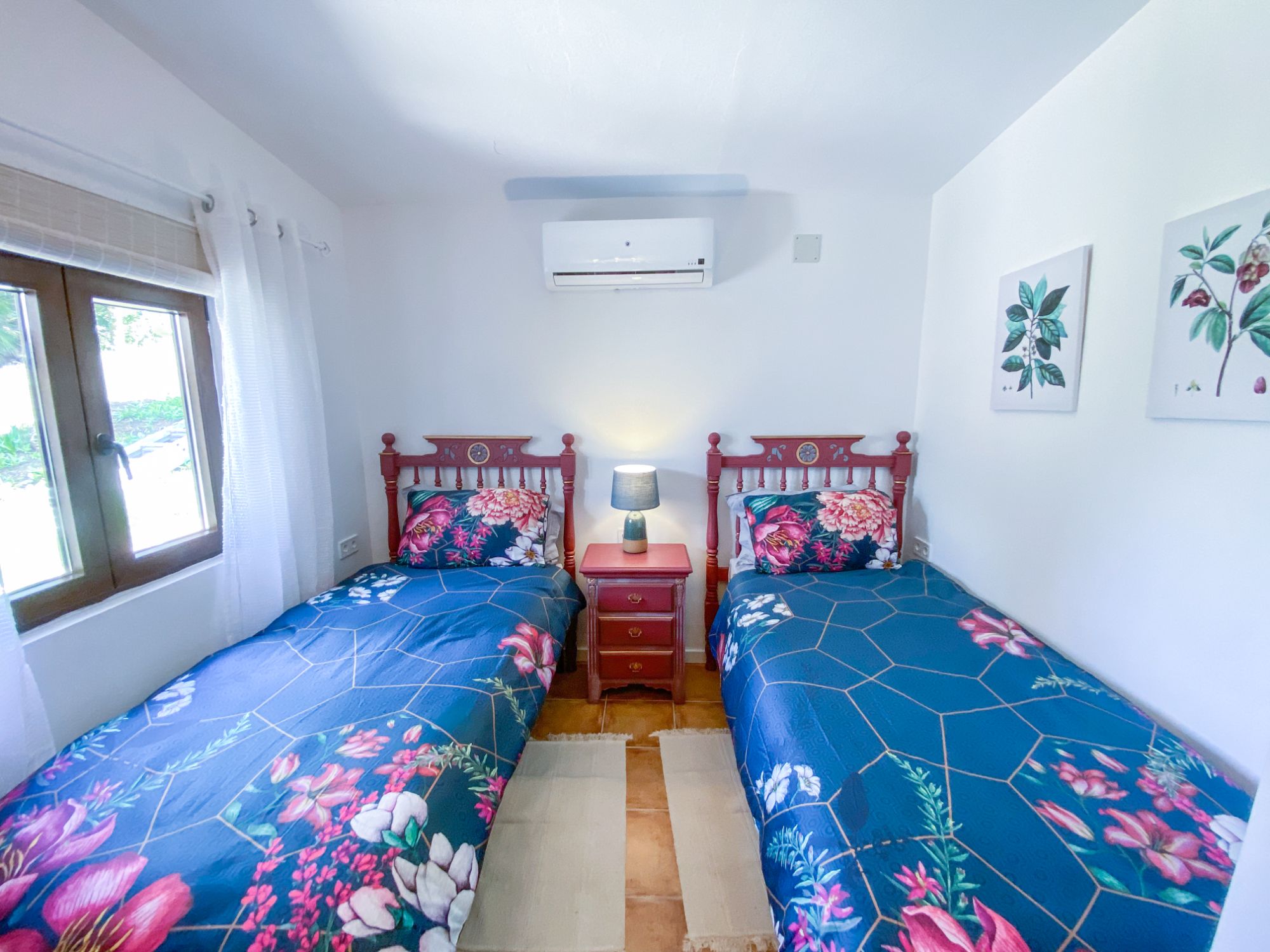 Close to the hilltop, this room has views over the olive grove to the north and its own Alhambra style bathroom. Also accessed from the terrace this room has an off-courtyard feel.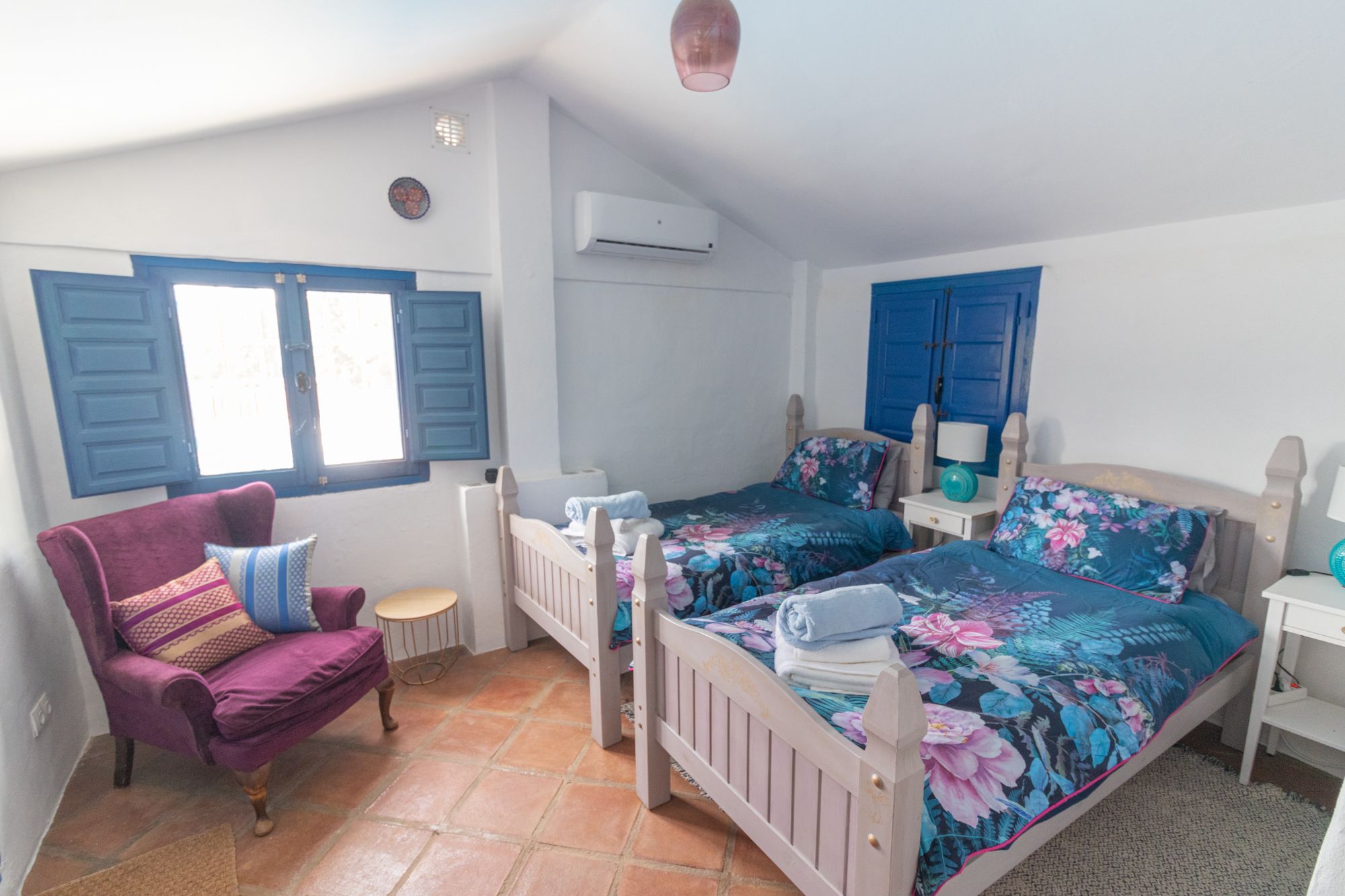 This room has triple aspect views of the mountains, its own sunny terrace and overlooks the swimming pool. Wake up to almond blossom and let the daylight stream in. Available as a twin or double with a walk in closet and Moroccan style shower room with views over the hilltops.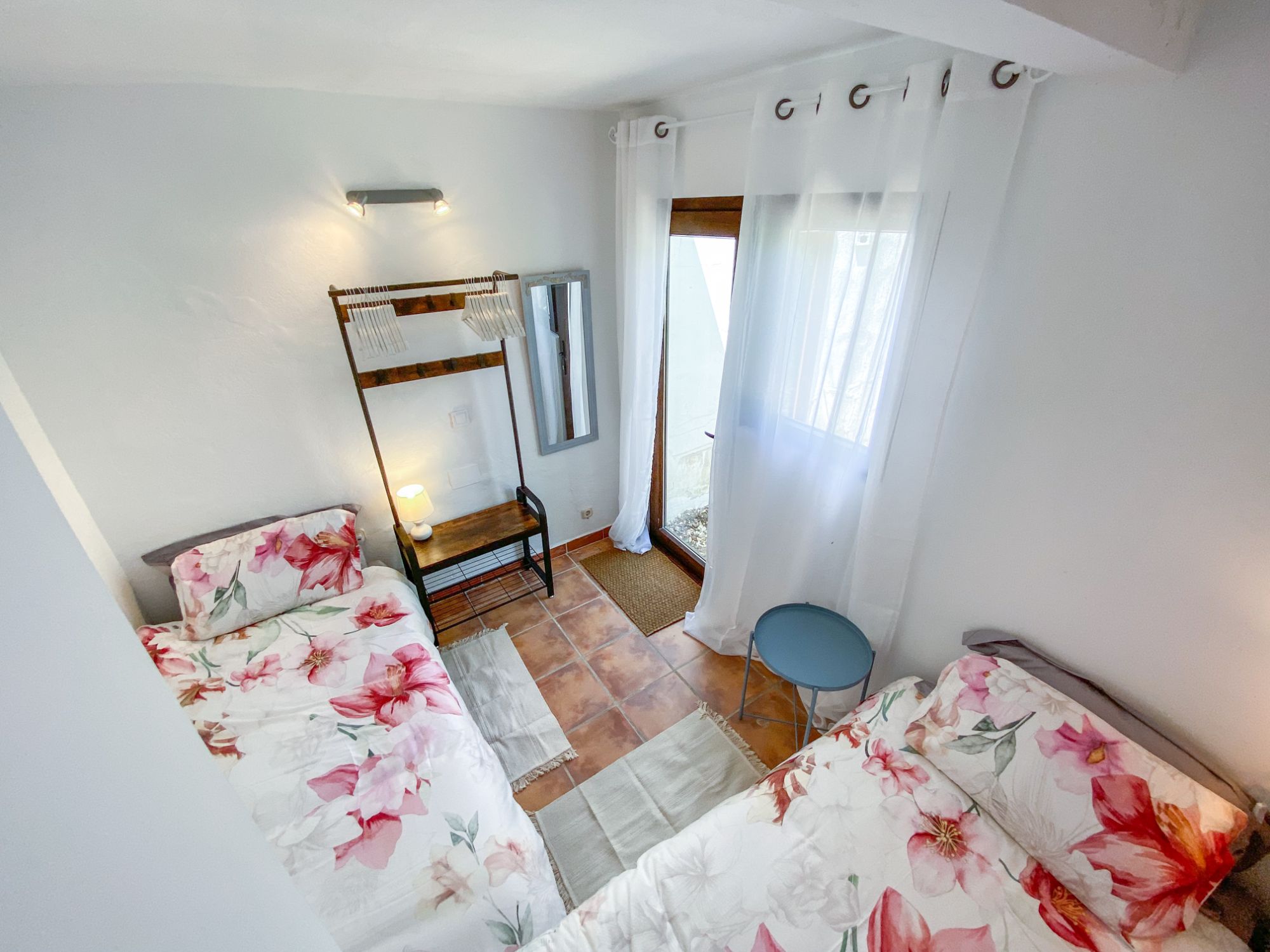 With its own rustic terrace over looking the olive groves this room is private and neat. It has a separate shower room and is great for those that prefer to be away from the crowd.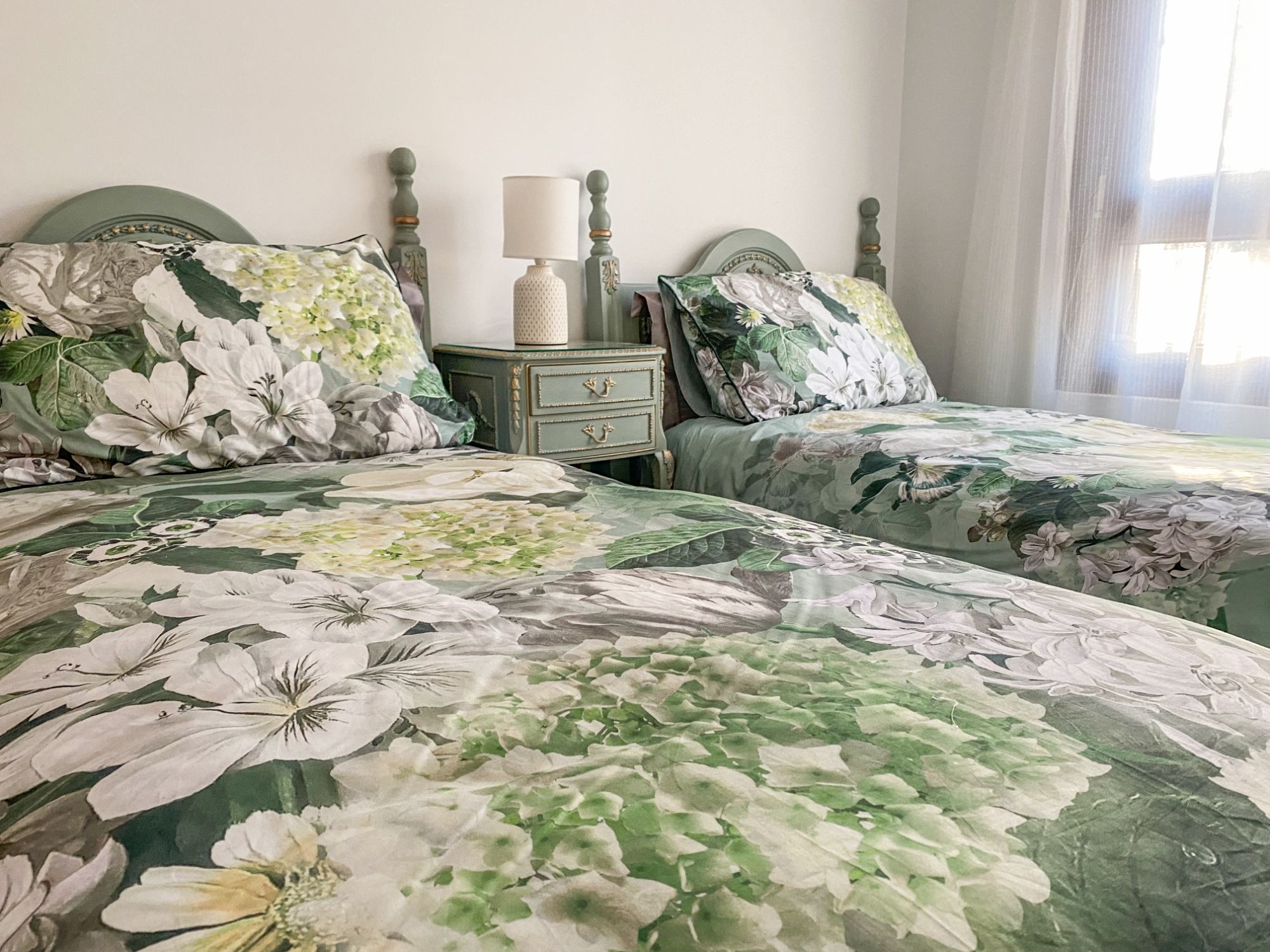 Perfect for sharing on a double or twin basis, this room has views out to the olive grove. Enjoy a the spacious shared lounge, cute and fully equipped kitchen, shared traditional style Moroccan shower room and alfresco dining on the private terrace.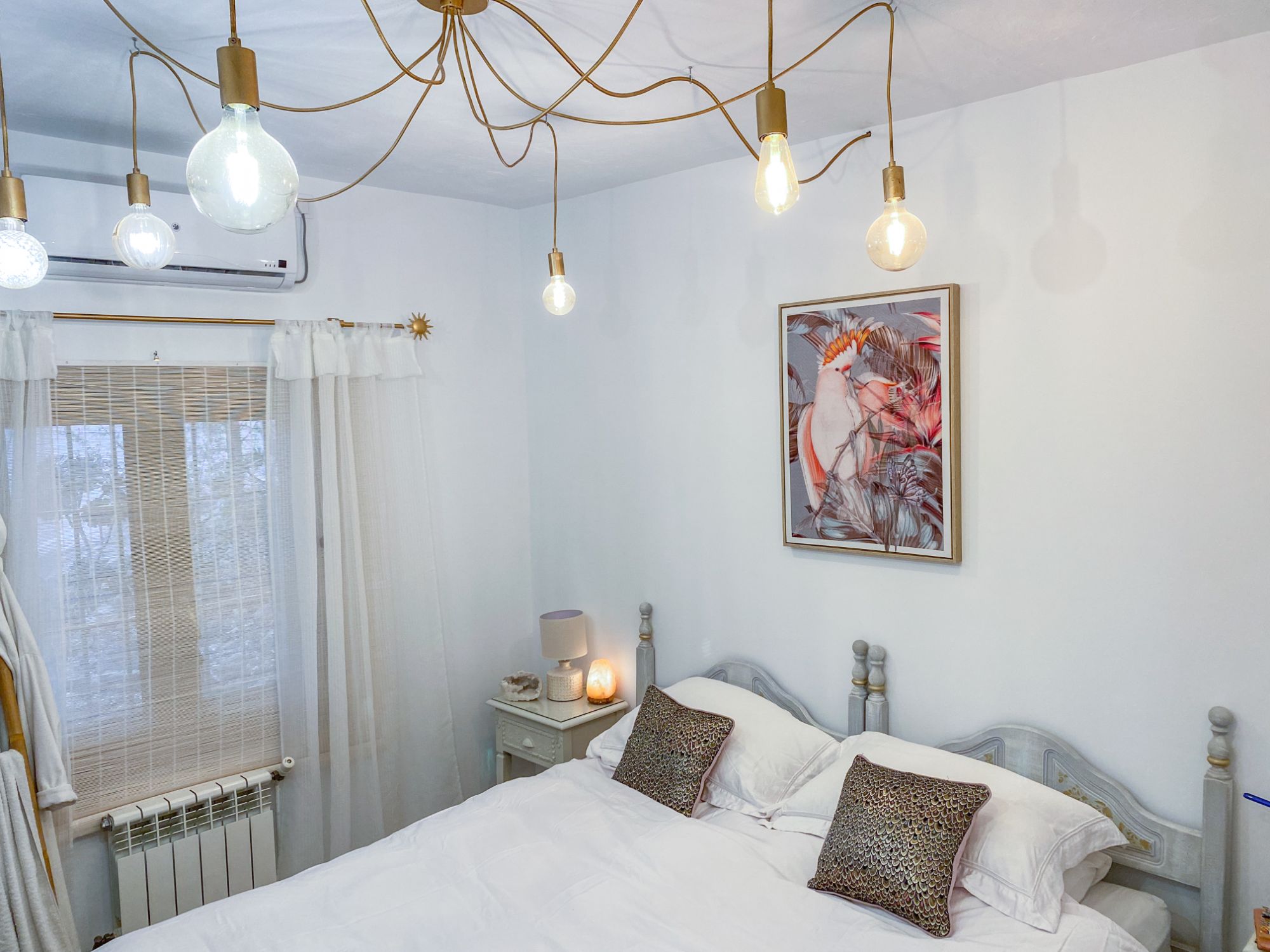 This comfortable room in the guest house has a unique Moroccan style shared shower room, spacious lounge and cute kitchen. It enjoys views out to the Olive Grove Studio, just under an almond tree. Enjoy deep dream-filled sleep in this gentle cocoon. This room is suitable for 2 people sharing as a double shared room with shared bathroom.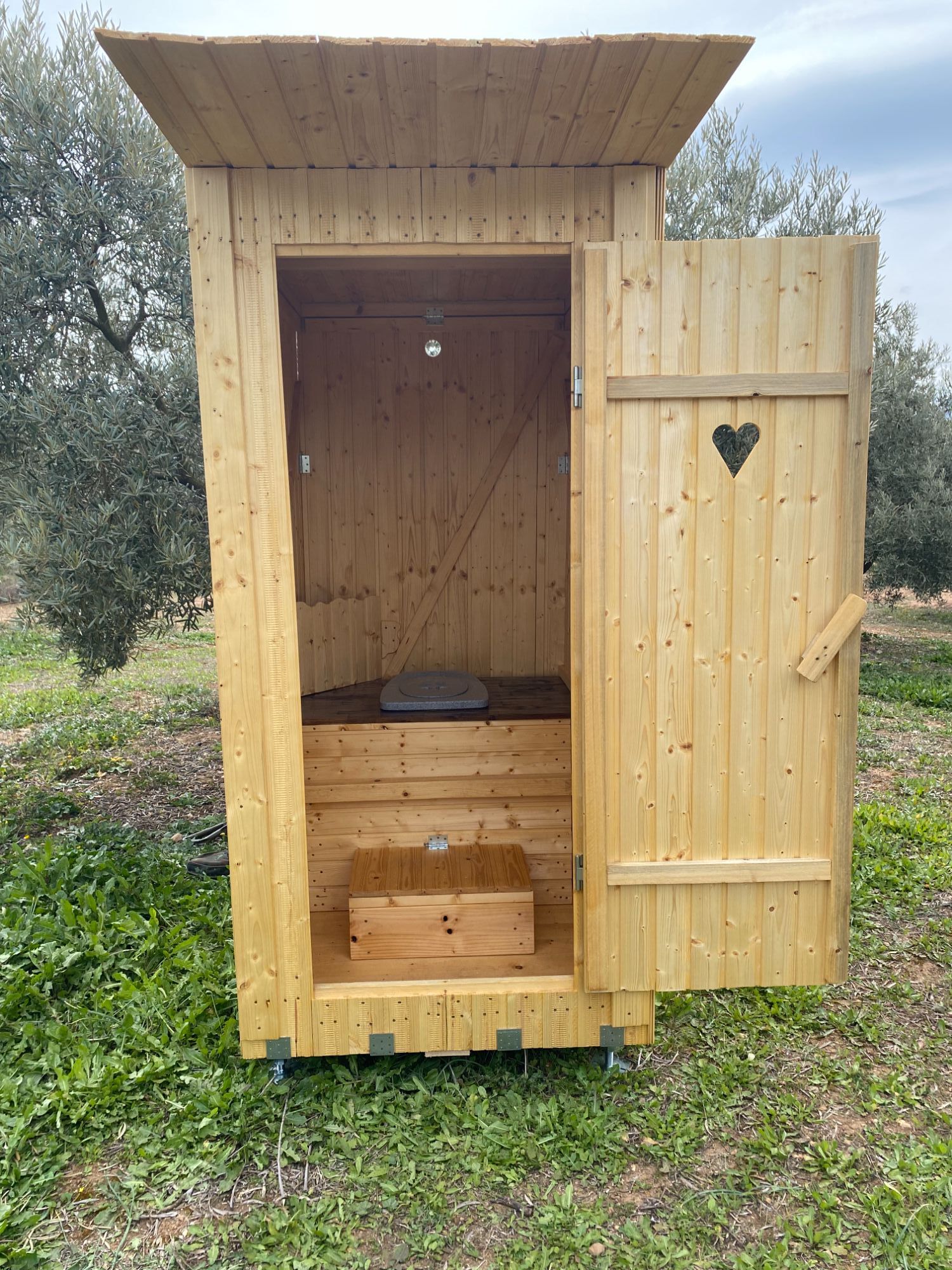 We are pleased to be able to offer 3 glamping pods each containing two beds that can be arranged as twins or a superking size bed. Each pod is a 5 metre bell tent, designed for all seasons. The pods share an outside shower, the most magical composting toilet you will ever experience and outdoor sink facilities.
This accommodation is designed to give you the ultimate connection with nature while still staying in comfort. Stays in our glamping pods offer a more affordable way to enjoy the transformations available to you at Dragonfly House.