Change can be messy and ugly...
Posted on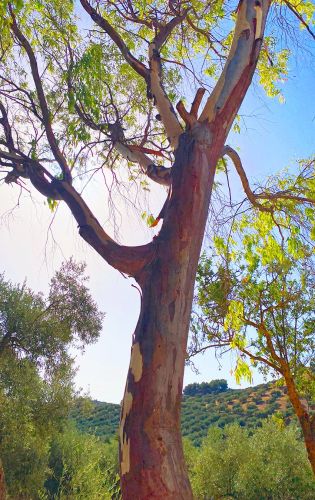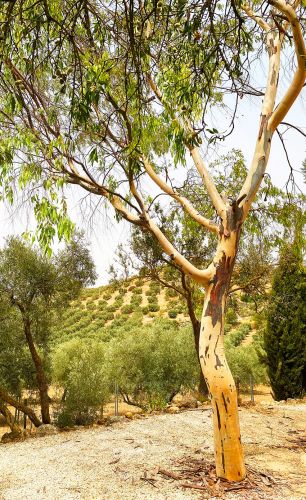 Change can be messy and ugly…
I have been watching the eucalyptus tree here, at the centre of Dragonfly House in Spain, shed her bark. Big layers of old skin, weathered and worn, peeling off to the ground. She has been doing this for months.
It has been a daily reminder for me that while we are going through a transformation it isn't always pretty. Our deepest scars are exposed. Those outside us who don't understand what we are doing think there is something wrong. It takes time, it takes commitment. She takes her strength from the wind, rain and sun. She stands alone, finding strength.
And yet the beauty she always hid emerges, a beautiful, vulnerable self. More pure than she has ever been, showing the world exactly what she was hiding all along. And everyone that sees her comments how beautiful she now is. This cycle of transformation is nearly done, the old ways of being cast aside to the wind. But there are scars that remain. The battle is not yet entirely won, but in her defiance she shines. She is now unafraid to be who she really is. And the scars that remain she will face in time.
Keep going my brave warrioresses, every layer you shed, is one you no longer needed to carry.
Just take your time and know your inner beauty cannot be denied.
You can do this beautiful souls.